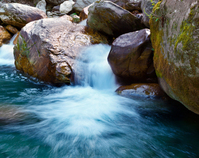 Common Sense Counseling, LLC is committed to bringing quality CEU trainings to providers for an affordable fee.
Average cost will be $75 for 8 CEUs.

I am a licensed CEU provider with the New Mexico Counseling and Therapy Practice Board.
If you are interested in receiving email notification when trainings are available, please send me your information via email to
commonsensecounseling@gmail.com
.
TRAINING #1

FRIDAY SEPTEMBER 12, 2014 8am to 5pm

BRIEF RESOLUTION-FOCUSED THERAPY SKILLS TRAINING

$75 FOR 8 CEUS



Brief Resolution-Focused Therapy is not a 20 minute session and it is not a 4-6 session course of therapy! It is defined as a "goal directed, collaborative approach based on the present and the future." The therapy is based on extensive research. It is a set of strategic skills which quickly tap into a client's natural strengths, abilities, and successes. The approach develops client efficacy immediately and helps clients to build their own "expert" solutions to problems. The skills are easy to learn and implement. They can be "plugged in" to almost any other therapeutic approach. This is a therapy which is likely to be increasingly in demand in the new healthcare world. Best of all--clients really LIKE it.

The training will be held at Tech Love (a co-working, community networking center) which is located at 3901 Central Ave NE, Albuquerque, NM 87108. The building is located at the corner of Aliso and Central. Wired Espresso Café is onsite and participants can buy coffee, lattes, frappacinos, tea, chai, and sodas. Participants can also bring beverages with them. There will be a short break in the morning and afternoon. We will have a one hour lunch break and participants are welcome to get lunch on their own or can gather for a walk to a local restaurant (Thai Vegan, Serafin's, Flying Star).


***** The training is limited to 25 participants. *****


This is a skills training and the goal of the training is that you finish this training and say, "I KNOW how to use these skills and can use them now in my therapy practice."


To sign up for a training, click the Add to Bag button below. Your shopping bag icon is below the Add to Bag button and it will change from 0 to 1.. When you click on the Open Bag, it will take you to Paypal. If you have problems in mobile view, web view may be better. You will need to have a Paypal account. If you have any problems signing up, please call me at (505) 803-2467.


Click to set custom HT
ML
Cancellation policy: Cancellations on or before Friday 9/5/14 will be made with a full refund less a $25 processing fee. Cancellations after 9//14 cannot be accepted.